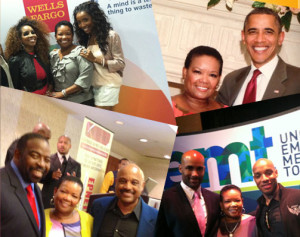 A Fulbright scholar and gifted communicator, Phyllis has an uncanny ability to authentically connect with her audience and ignite contagious enthusiasm, optimism and synergy. She specializes in helping people unveil and pursue their unique purpose for being. Whether you're an entrepreneur, a business professional, single, married or divorced and in transition trying to figure out your next steps, Phyllis' captivating keynotes always leave her audiences energized, enlightened with practical ideas and ready to meet the challenges of life with renewed inspiration. Her dynamic style, combined with practical wisdom, produces life-changing results that last well beyond her engaging presentation.
Phyllis' executive coaching background gave her a platform to project her voice. But, it was her deep passion to see others create successful relationships that gave her the courage to scribe her book debut; Played by a Player: Recognizing Love's Counterfeit. This work reflects her personal mission and calling to help people heal emotionally, establish successful relationships and make an impact beyond their highest hopes and dreams.
In 2005, Phyllis launched Destiny Mapping LLC, a specialized personal development and strategic planning consultancy to individuals and businesses. Her signature program, the Destiny Mapping Mastermind, equips clients with the tools they need to actualize their purpose, maximize their potential and create a roadmap to self-discovery, personal improvement and relationship fulfillment.
KEYNOTE TOPICS:
You are worthy of love (Relationships)
Destined for greatness (Motivation)
7 Keys to maximizing your potential (Personal Growth)
Leadership styles and workplace diversity (Leadership &Teamwork)
Write the vision (Fundraising and Organization Development)
All keynote speeches are carefully designed to address the unique needs of each client. For more information on how you can book Phyllis to speak at your next conference, meeting or spiritual gathering, call (703) 927-6557 or contact her via e-mail.