Played By A Player — Recognizing Love's Counterfeit
---
---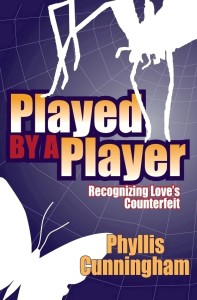 Have you ever given your love to the wrong person? You start out in your new relationship wanting only to experience genuine love. All the signs of your heart's desire seemed to be there. Yet, the object of your affection had another agenda in mind— lust and deceit. You end up tasting the bitter pills of disappointment and heartbreak. And you ask yourself, "How did I get myself into this mess?"
Played By A Player offers you straight talk on the challenges and triumphs of single life.
---
Enter your contact info below to receive instructions on how to download your free audio chapter of Played By A Player.
Email Marketing by iContact
*We respect your privacy. Your information will never be compromised or sold.